ADVENTURE TOURS CRUISES
More Pampering than you Imagined? Nice.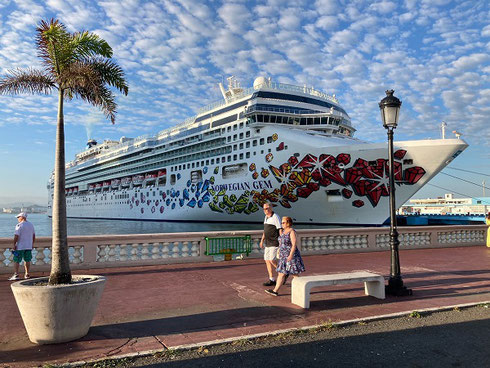 Going the Extra Mile – Let's set sail together – safer than ever.
At Norwegian Cruise Lines, the health and safety of every guest and crew member is the number one priority.  With this in mind, and especially during these uncharted times, our favorite cruise line is ever-evolving their already robust safe cruising program.  These enhanced health & safety programs are just the start of a wave of new technologies and enhancements rolling out both on board and on shore.  We all look forward to welcoming you back soon, so that you can explore the world with the ultimate Peace of Mind.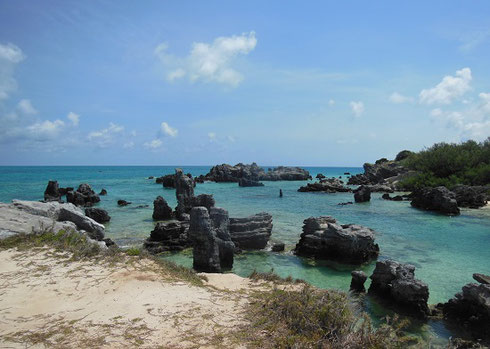 ENHANCED SCREENING PROTOCOLS
All guests and crew will undergo an extensive pre-embarkation health screening.  There will be touchless temperature checks and continuous monitoring of guests and crew throughout your voyage.
ALL-NEW AIR FILTRATION
Installation of medical-grade air filters, H13 HEPA, that remove 99.95% of airborne pathogens to ensure the air you breath is clean.  H13-HEPA filters are fine enough to catch particles of COVID-19.
INCREASED SANITATION MEASURES
All ships are thoroughly cleaned and disinfected prior to every voyage in accordance with company protocols, which are developed in partnership with CDC's Vessel Sanitation Program.  The 24/7 prevention schedule will feature continuous disinfection of public areas and high-traffic touch points.
RESPONSIBLE SOCIAL DISTANCING
Guest capacity on board and in public areas will be reduced.  In addition, staggered embarkation and check-in process will be implemented for responsible social distancing.
ENHANCED MEDICAL RESOURCES
Onboard medical centers will be fully equipped with the latest testing kits and medical supplies, including onboard testing for COVID-19.  Norwegian is increasing the medical team fleetwide, and are adding a new dedicated Public Health Officer on every ship.
EXTENDED SHIP TO SHORE SAFETY 
Norwegian is partnering with local destinations and tour operators to ensure safety measures extend shoreside.  We will only visit safe, open ports of call which may cause changes in some itineraries.  Keeping guests up-to-date with the latest confirmed changes is a top priority.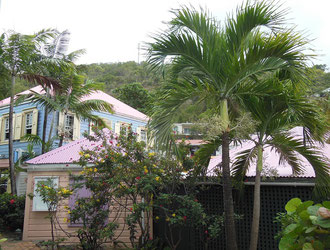 Norwegian Cruise Lines has been selected as our partner by Adventure Tours of Warren because we believe that every moment of your vacation should be measured by just how far it takes you from the ordinary. Norwegian offers private balcony cabins with ever changing scenery, globally influenced cuisine artfully presented in stylish restaurants, and intuitive service with a keen eye for detail.

Norwegians live life to the fullest. They smile bigger, explore further and relax longer, because they're free to let inspiration guide them from one experience to another. Sound exciting? Then climb aboard and discover how it feels to Cruise Like a Norwegian®.
Forbidden cities, ancient ruins, and white-sand beaches on shore
All things state-of-the art onboard

Unpack once, yet explore multiple sites with ease, comfort, and convenience

Cool towels and frosty drinks served poolside as you relax in total comfort

Doing as much (or as little) as you choose

Soothing spa treatments that pamper and restore

Extraordinary entertainment and activities from Broadway-style shows to cooking classes and string quartets

A two-story wine tower of 500 varieties to explore

Menus crafted by a James Beard-featured chef

What you want, a nanosecond before you know you want it
More attention than you expected? Perfect.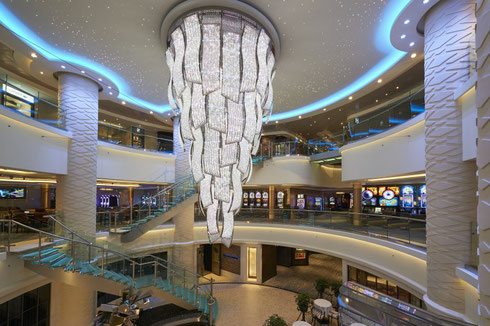 Every cruise selected by Adventure Tours is priced to include just about everything including air, taxes, and port charges. You'll only need to worry about shipboard shopping, shore excursions, and luxury spa treatments (and, oh, I forgot - a few dollars for gambling in the ship's casino).  Norwegian Cruise Lines has designed staterooms and suites to reflect precisely what travelers like you want.  Pricing for inside, ocean view, and balcony cabins is provided.  Ask about the spacious suites that can transform your vacation into a private retreat.  You'll be glad you're a part of Norwegian's Freestyle Cruising  where comfort, travel, style, and luxury help create the environments that you can truly call home.
May 28 to June 4, 2021 - Enjoy 16 dining options aboard Norwegian Gem; Bermuda's ocean breezes amplify every outdoor activity; stroll cobblestone streets against a backdrop of colorfully-painted cottages and spectacular island vistas.  Includes 7 nights, port taxes, Ultimate Beverage Package, Specialty Dining Package, $50 Shore Excursion credit per cabin, transportation to your ship from Warren, $50 cabin credit.  Inside Cabin $1399*; Ocean view $1599*; Balcony $1999*  SPACE AVAILABLE
Alaska Discovery Land & Cruise
July 28 – August 8, 2020 - Highlights include a 7-night Princess Cruise, Fairbanks, Mt. McKinley, Luxury Domed Rail, Denali National Park, a Tundra Wilderness Tour, Whittier, Hubbard Glacier, Glacier Bay, Skagway, Juneau, Ketchikan, Inside Passage, and more.  12 days, 25 meals, hotel, cruise, airfare, port charges, and taxes; passport required**.  Inside $5,459, Outside $6,659, Balcony $6,959. (Book an Outside cabin and receive an upgrade to Balcony cabin at no extra charge*)
BOOKING ON FIRST-COME/FIRST-SERVED AVAILABILITY
10-Night Eastern Caribbean Cruise 
March 20-30, 2022 - Sail the Caribbean aboard Norwegian Cruise Lines Gem for 11 days of sunshine, beaches, and island breezes; ports include New York, Puerto Plata Dominican Republic, St. Thomas, Philipsburg St. Maarten, Tortola, and Grand Turk.  10 nights, port charges, taxes, Ultimate Beverage Package*, Specialty Dining Package*, $50 Shore Excursion Credit**, Internet Package**, $50 shipboard credit, motor coach transport to and from the ship; passports required.  Inside cabin $1599; Ocean View $1799; Balcony $2199 (*Available for 1st and 2nd guest only; service fees apply; **Ocean View cabins and above)  
May 27 to June 3, 2022 - Enjoy 16 dining options aboard Norwegian Pearl; Bermuda's ocean breezes amplify every outdoor activity; stroll cobblestone streets against a backdrop of colorfully-painted cottages and spectacular island vistas.  Includes 7 nights, port taxes, Ultimate Beverage Package*, Specialty Dining Package*, Internet Package*, Shore Excursion credit*, transportation to your ship from Warren, $50 cabin credit, and more.  (*Inside cabins receive first two amenities only) Inside $1499; Ocean view $1699; Balcony $2099
* Prices are in U.S. dollars, per person, based on double occupancy, on select sailings, and subject to availability.  Itinerary and prices are subject to change without notice.  Government taxes, fees, and airfare are included.  Not all amenities are available for inside cabins.
**NORWEGIAN CRUISE LINES RESERVES THE RIGHT TO IMPOSE A FUEL SUPPLEMENT OF UP TO $10 USD PER GUEST PER DAY ON ALL GUESTS IF THE PRICE OF WEST TEXAS INTERMEDIATE FUEL EXCEEDS $65.00 PER BARREL.