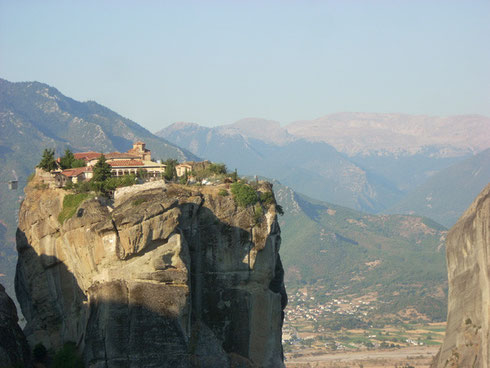 We host a dozen Collette Vacations tours for groups each year.  Collette Vacations is our travel partner for international and domestic air tours.  With a passion for travel since 1918, Collette scores a 98% approval rating. 
We can book you on any other Collette Vacations tour at any time or call us and let us do it for you.  Or if you prefer to do it yourself, our World Connect Promotions Code #U001-AX1-918 can get you a discount on any Collette tour that isn't part of our group program.  Be sure to mention Adventure Tours of Warren.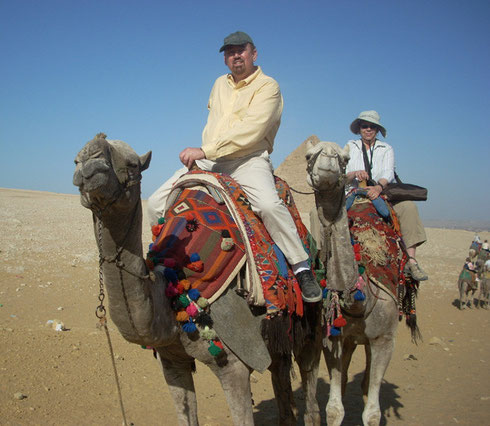 March 21-25, 2021 - Enjoy five days in fabulous New Orleans; highlights include the world-famous French Quarter, the New Orleans School of Cooking, St. Louis Cathedral, the French Marketplace, a Swamp Tour, and a Jazz Revue.  5 days, 6 meals, hotel, airfare, & taxes.  $2049 Double, $2449 Single, $2019 Triple.  
Painted Canyons of the West 
May 30 – June 7, 2021 – Highlights include Colorado National Monument, Moab, Arches National Park, Canyonlands National Park, Dead Horse Point State Park, Grand Staircase-Escalante National Monument, Bryce Canyon National Park, Zion National Park, Las Vegas, and more.  9 days, 11 meals, hotel, airfare, and taxes.  Double $3,699, Single $4,599, Triple $3,649.  (Book before November 30, 2020 and save $100 per person)
Alaska Discovery Land & Cruise 
July 28 – August 8, 2020 - Highlights include a 7-night Princess Cruise, Fairbanks, Mt. McKinley, Luxury Domed Rail, Denali National Park, a Tundra Wilderness Tour, Whittier, Hubbard Glacier, Glacier Bay, Skagway, Juneau, Ketchikan, Inside Passage, and more.  12 days, 25 meals, hotel, cruise, airfare, port charges, and taxes; passport required**.  Inside $5,459, Outside $6,659, Balcony $6,959. (Book an Outside cabin and receive an upgrade to Balcony cabin at no extra charge*)
BOOKING ON FIRST-COME/FIRST-SERVED AVAILABILITY
October 14-24, 2021 - Highlights include Rome, the Colosseum, the Pantheon, Montecasino, the Amalfi Coast, Sorrento, a buffalo milk mozzarella factory, an option to visit Capri, Pompeii, a winery visit, and more.  11 days, 14 meals, hotel, air, and taxes; passport required.  $4849 Double; $5524 Single; $4789 Triple  (Save $100 per person if booked by April 16, 2021)
Classic Danube River Cruise 
October 15-25, 2021 - Highlights include a 7-night Danube River Cruise, Budapest, Bratislava, Vienna, Wachau Valley, Linz, Passau, Regensburg, Munich, Seefeld, Linderhof Palace, Oberammergau, and more.  11 days, 24 meals, hotel, cruise, airfare, port charges, and taxes; passport required**.  Lower Outside Double $5,249, Middle Outside Double $5,749, Upper Outside Double $6,249, Suite Double $8049. ($400 discount if booked before February 17, 2021)
From the Outback to the Glaciers
January 24-February 13, 2022 - Featuring Cairns, Great Barrier Reef, Melbourne, Alice Springs, Ayers Rock, Sydney, Sydney Opera House, Christchurch, Franz Josef Glacier region, Queenstown, Milford Sound, Mt. Cook National Park, and more.  21 days, 28 meals, hotel, air, and taxes; passport required.  $9399 Double; $11,399 Single*; $9299 Triple 
($500 discount if booked by July 25, 2021)
April 14-26, 2022 - Featuring a deluxe 4-night Nile River Cruise, Giza, Grand Egyptian Museum, the Pyramids, Memphis, Sakkara, Luxor, the Temples at Karnak, Valley of the Kings, Kom Ombo, Aswan, Cairo, Queen Hatshepsut Temple, and more.  12 days, 21 meals, hotel, air, and taxes; passport required.  $4699 Double; $5399 Single ($200 discount if booked by October 15, 2021)
Discover Switzerland, Austria, & Bavaria with Oberammergau Passion Play
Discover Switzerland, Austria, & Bavaria with Oberammergau Passion Play - September 24 – October 3, 2022 - Highlights include the Château de Chillon, Montreux, Golden Pass Panoramic Train, Gstaad, Lucerne, Innsbruck, Austrian Alps, Salzburg, Mirabell Gardens, St. Peter's Restaurant, Bavaria, Oberammergau Passion Play, Linderhof Palace, Neuschwanstein Castle, and more; 10 days, 14 meals, hotel, air and taxes; passport required.  $5199; $6449 single
BOOKING ON FIRST-COME/FIRST-SERVED AVAILABILITY
(Save $200 if booked by December 7, 2020)